Product Description

Plastic antistatic POM polyacetal delrin sheet,which Can replace most of the non-ferrous metal, automobile, Machine tools, instrument parts, bearings, fasteners, gears, springs, pipelines, conveyor belt accessories, electric machine, pump shell, drop water boil, faucets and so on.
Advantages:
1. Excellent abrasion and creep resistance property;
2. High dimensional and shape stability;
3. Retains toughness under low temperature (-40°C);
4. Resistant to organic solvents; Insoluble under normal temperature;
5. Thermal deformation temperature is close to that of PC, PTFE and nylon;
6. High compressive strength, second only to Glass Fiber;
7. Good sliding property; wear resistant; non-water absorbent;
Disadvantages:
1. Not resistant to acids, especially to mineral acids;
2. Not resistant to UV;
3. Not self-extinguishing, and thus must be kept away from fire;
4. Not resistant to impact.
Applications:
1. Sliding parts: bearing and lining, roller, conveyor chain;
2. Precision mechanical components: gear, cam, coupler, idler roller;
3. Waterproof components: impeller, pump case, Gasket;
4. Electrical parts: guide pulley, spring lock;
5. Fixture, lever, handle, knob and other jig materials.
Production:
1. Pom Plastic Sheet
2. Color : White & Black & Beige & Blue & Other customize
3. Size: 5-12mm*625*1250mm
15-50mm*625*1250mm & 15-50mm*1000*2000mm
55-200*625*1250mm
Other customize
Technical Data Sheet

POM Properties
Properties
Test Method
Unit
Value
Physical Properties
Density
ISO 1183
g/cm³
1.41
Water absorption
ISO 62
%
<0.3
Mechanical Properties
Tensile strength
ISO 527-2
Mpa
63
Elongation at Break
ISO 527-2
%
>30
Elastic Bending Modulus
ISO 178
Mpa
2600
Impact Strength(notched)
ISO 179
KJ/M2
7
Hardness
DIN 53505
Shore D
85
Thermal Properties
Heat deflection temperature - HDT/A
ISO 75-2
℃
110
Max.service temperature-short term
ISO 75-2
℃
140
Max.service temperature-long term
ISO 75-2
℃
100
Thermal Conductivity
23℃
℃
0.31
CLTE
DIN 11359
10-4 *K-1
1.1
Electrical Properties
Surface Resistivity
IEC60093
Ohm (Ω)
>1013
Volume Resistvity
IEC60093
Ohm (Ω) * cm
>1013
Dielectric strength
IEC60243-1
KV/mm
>40
Dielectric Constant at 1MHz
IEC60250
106Hz
3.8
Dielectric Loss Coefficient at 1MHz
IEC60250
106Hz
0.005
Miscellaneous Data
Flammability
UL94
HB
Derlin Plastic Sheet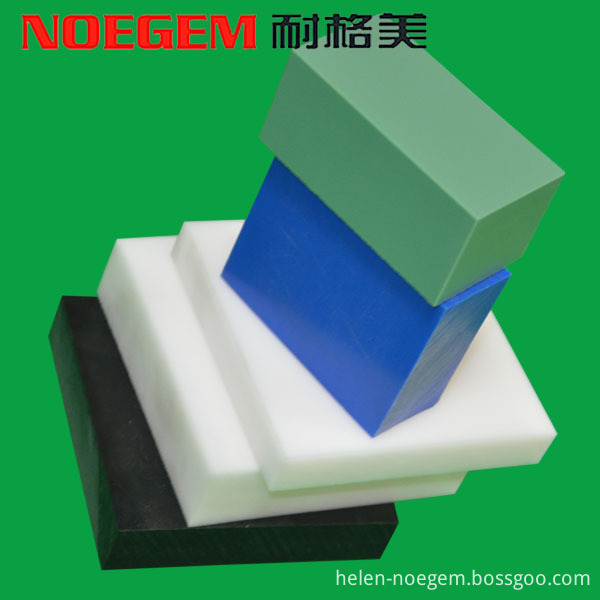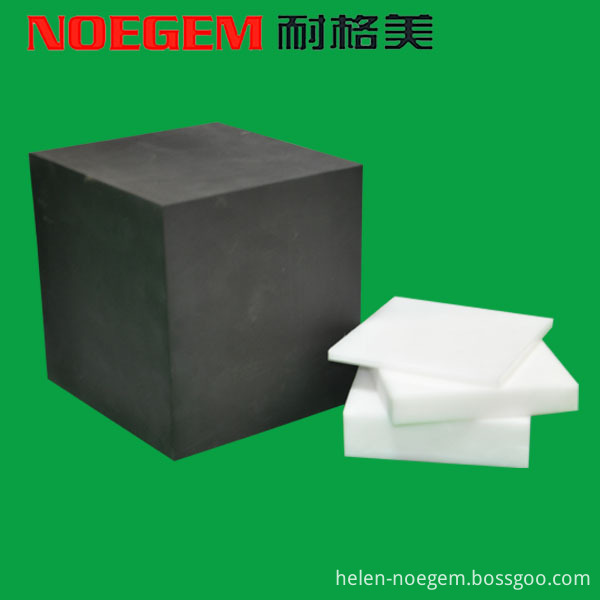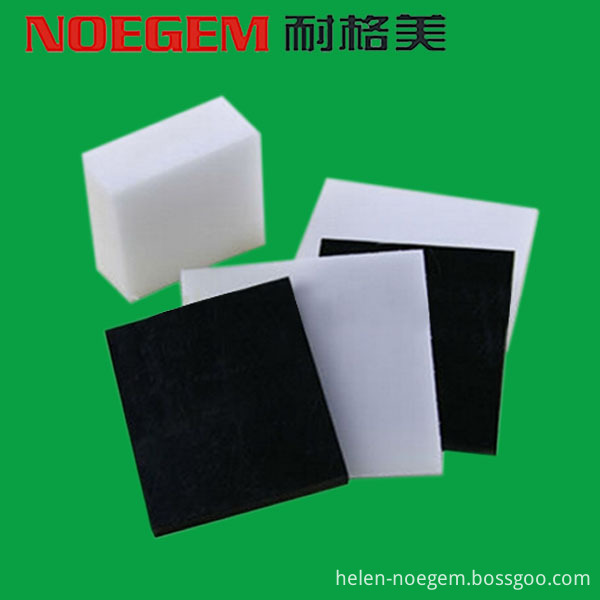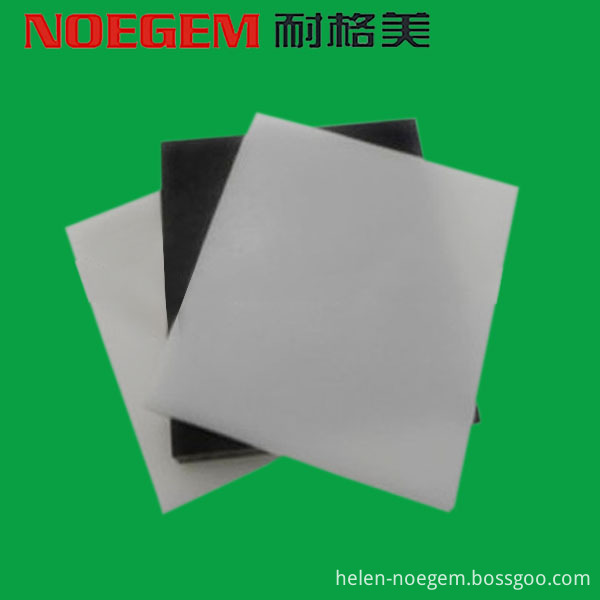 Processed semi-finished product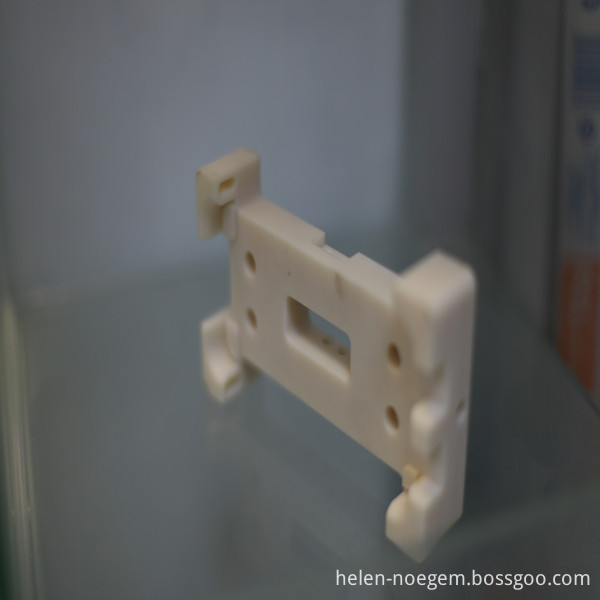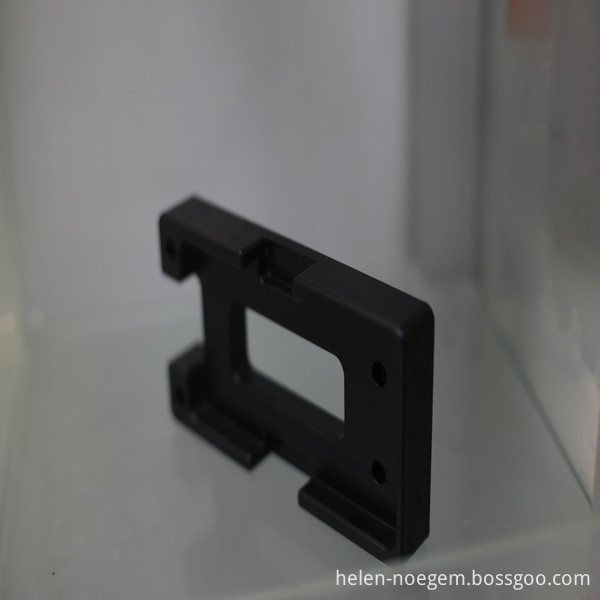 Acceptable lead time (adjustable factory schedule )
Factory controlling quality
Competitive factory price
NOEGEM GUARANTEEE GOOD QUALITY FOR ALL CLIENTS .
YOU WILL GET BEST SERVICE FROM NOEGEM .
WARMLY WELCOME YOU VISIT OUR FACTORY .